Riced
Cauliflower with Tomato, garlic and herbs (case of 6)
Riced Cauliflower with Tomato, garlic & herbs is the ideal low-carb side to meals that call for a rich tomato flavour.
Fullgreen's Riced Cauliflower mixed with the intense mediterranean flavours of Tomato, garlic & herbs. You get the same amazing low carb benefits of our standard riced cauliflower combined with a flavour explosion that would make your mouth water. Each pouch contains 2 servings of veg and has just 80 calories & 12 grams of carbs. It's the perfect side to dishes like Chili con carne or a tomato based curry. Made with non-GMO cauliflower and no preservatives, additives or salt - and because it's shelf-stable you can keep it in your kitchen cupboard, gym bag or office drawer for whenever you need it.
Cauliflower (93%), Tomato Powder, Garlic Powder, Minced Onion, Black Olive, Tomato Granules, Black Pepper, Oregano, Paprika, Parsley, Basil
Serving size: 100g
1 pouch (200g)
MACROS

VALUE PER 100g
ENERGY
167KJ/ 40Kcal
Fat
of which Saturates
1.0g
0.0g
CARBOHYDRATES
of which Sugar

6.0g
2.0g
FIBRE
3.0g
PROTEIN
1.5g
SALT
0.02g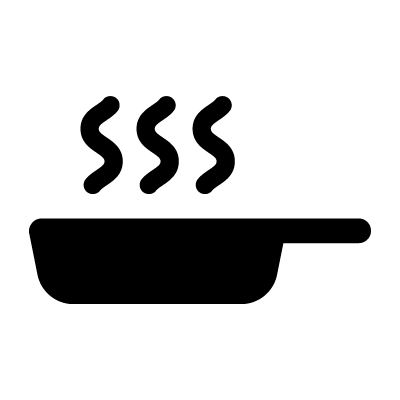 Sauté in 2 Minutes
Saute in a non-stick skillet over medium heat. There is no need for oil. Stir gently until heated through. Serve with toppings of your choice.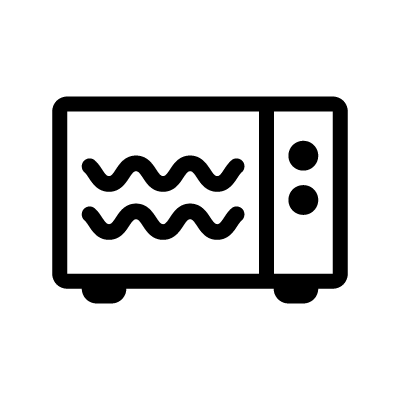 Microwave in 2 Minutes
For best results, tear off the top of pouch. Heat for 2 minutes in 1000 watts (less if your microwave is more powerful). Serve with toppings of your choice.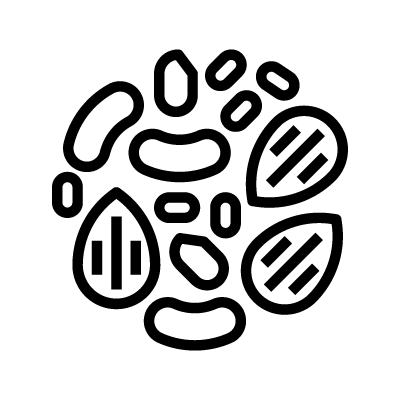 Add Toppings
Serve with toppings of your choice. We like it topped with grilled tomatoes, vegan cheese and Quorn mince.
Fullgreen Riced
Cauliflower with
Tomato Garlic and
Herb
Uncle Ben's
classic
basmati Rice

Tilda Wholegrain
Pilau Rice

Quinola
Wholegrain Quinoa

Merchant Gourmet
Wholewheat
Couscous


6g Carbs

38.6g Carbs
27.8g Carbs
31.4g Carbs
38.5g Carbs

40 KCals

191 KCals
170 KCals
260 KCals
198 KCals
Table compares average cooked values per serving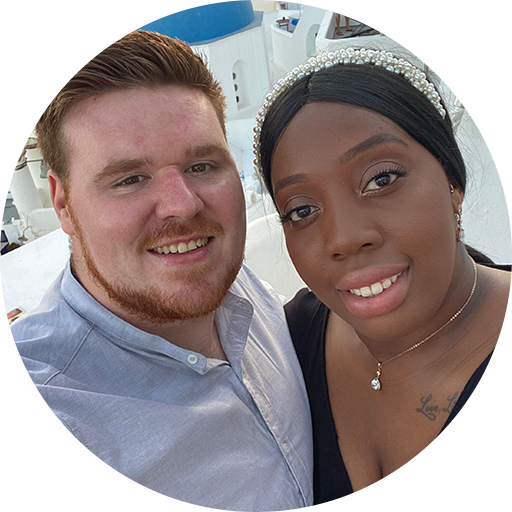 If you're looking for a tasty, low cal and super healthy rice alternative Fullgreen is the
one!!
chef_kelly_ , London
Cauliflower Rice Burger
Made with Cauliflower with Tomato, garlic and herbs
These easy patties are packed with great ingredients and work a treat on the mid-week menu. Add your salad, sauces and a bun and you're off!
Carbs 38g
Kcals 351
Veg Servings 2
Full Recipe

, Cauliflower Rice Burger
Cauliflower Base Pizzas
Made with Cauliflower with Tomato, garlic and herbs
This plant based cauliflower pizza base alternative will rock your world! Super easy and packed with veg - it's as healthy as it is delicious
Carbs 37g
Kcals 392
Veg Servings 3
Full Recipe

, Cauliflower Base Pizzas
We promise that each and every one of our products are